READY MIX CONCRETE AND PUMP HIRE SERVICES
Mix With The Best
Ready Mix Concrete from 365 Concrete Ltd
Mix with the best
365 Concrete are specialists in both Domestic and Commercial ready mix concrete. With over 40 years of experience, we can guarantee an unparalleled concrete mixing and laying service by our team of experts. Our concrete products are of the highest grade and with our Volumetric mixers, you will only ever pay for what you use.
Whether it's flooring, foundations, roads, driveways, or anything else, we have the experience and equipment to make sure you get exactly what you need. Along with our Volumetric Mixers, we also offer a Concrete Pump hire service for those incredibly hard to reach jobs.
Areas We Cover
365 Concrete are based in Shepperton, Surrey and we service all of the surrounding areas including Berkshire, Surrey, Reading, and Greater London. If you want your concrete pushed, pumped, or poured, 365 Concrete have you covered. Get in touch today!
✓ Same / Next Day Delivery
✓ Only Pay For What You Use

Why Choose 365 Concrete?
✓ Over 30 years of experience
✓ Only pay for what you use
✓ Domestic and Commercial welcome
✓ Any size delivery
✓ Mixed to your exact requirements

Why Choose 365 Pumps?
✓ Reduces labour and plant costs
✓ Difficult access made possible
✓ Less mess, less hassle
✓ Makes dangerous jobs safer
✓ Experienced operators on site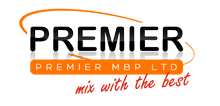 Why Premier MBP?
✓ Same-day parts and spares delivery
✓ On-site technical training
✓ 24 hour help line
✓ 24/7 spare parts and maintenance
✓ On-site repair and maintenance
TESTIMONIALS
SEE WHAT OUR CUSTOMERS HAVE TO SAY
"My first time ordering concrete for a small driveway extension and I was amazed at the lack of mess! The driver was a polite and helpful professional as well and I'll certainly be using 365 Concrete for any other extensions I make on my home. Thank you."
Mr. Evans – Home Owner – Chertsey
"I had to use the pump service after workmen let me down and I'm so glad I did. Cut down on costs and mess, would of taken hours to barrow the concrete in otherwise. Great service, cheers."
Jacob H. – Builder, Windsor
"The extension on the back of those trucks made my Driveway job so easy. I was dreading having to wheelbarrow the concrete myself. Big thumbs up from me!"
Mr. Patterson – Home Owner – Slough
"I highly recommend 365 Pumps for anyone under taking large pours. We had a basement to fill and simply couldn't do it with wheel barrows alone, due to safety issues. This service got the concrete where it needed to be without any issues."
Mr. Lindon – Project Manager, Weybridge
"I've previously used other companies with Drum Mixers, over ordered and was left with a larger cost. With these guys this wasn't a proble, they're my new go to concrete company. Cheers 365.".
Steve R. – Builder – Woking
"I've used concrete pumps before so this was a no brainer for me, especially as I got a better deal using this along with my concrete order. No problems at all, will defo use again. Thanks for the great service."
Samuel P. – Builder, Slough
Commercial or Domestic Concrete - Only Pay For What You Use!
GET A FREE QUOTE TODAY:
0208 751 0101
Some Areas We Cover:
Windsor
Staines
Chobham
Slough
Reading
Bracknell
Central London
Greater London
Bedfont
Ascot
Camberley
Guildford
Aldershot
Basingstoke
Kingston
Heathrow
365 Concrete Ltd
Unit 7 Shepperton Trading Estate,
Littleton Lane, Shepperton,
Middlesex, TW17 0NF
Phone: 0208 751 0101
Email: info@365concrete.com