We offer an easy to order concrete pump hire service complete with a professional pump operator.
Which Pump Is Right For You?
Read about our concrete pump hire service below and decide which concrete pump is right for your project. We can supply you with  either a Concrete Line Pump or a Boom Pump (subject to availability).
We Can Also Supply The Concrete
Do you need concrete as well as concrete pump hire? We can provide both! Use our concrete calculator to get a rough estimate of your needs or speak with our team and we'll work it out with you.
Easy To Order & Great Prices
Give us a call or order online with our easy to use contact form and we'll get your concrete pump and concrete booked in. Same day delivery available within a 2 hour slot with competitive prices.
Concrete Pump Hire Service
Sometimes you need to have your concrete delivered to a particularly hard to reach area that may not be accessible for a concrete truck or your project may be on uneven or dangerous ground. Instead of incurring additional costs on labour and losing time, we'd suggest hiring a Concrete Pump from 365 Concrete.
With our Concrete Pump Hire service, you also get an experienced concrete pump technician to set up and operate the pump for you. This ensures that your concrete gets delivered exactly where it needs to be with no mess or fuss.
So if you need help finding a professional concrete pump hire service in and around the Berkshire, Surrey, Reading and Greater London areas, give our team a call and let's see how we can help your project. We keep our prices competitive and aim to meet or beat any quote you have, and still provide you with a professional service using high grade materials and machines.
Concrete Pump Hire Process
Take a look at your project or speak with your contractor and asses whether you need a Ground Line Pump or Boom Pump.
Get your measurements right using our Concrete Calculator or give our team call and we'll work out the measurements with you. We can also supply the concrete.
Book in your concrete and pump for your desired time and date. We can  offer same day or next day delivery in some cases but more notice is often required.
On the required day, please make sure we have access and space to set up the pump and concrete truck. We need roughly 20m of available parking space if we are providing both the concrete and pump.
Our concrete pump operator will arrive ahead of the concrete and set up the pump in advance, laying the ground line pipes or positioning the Boom.
Once the concrete begins to pump, you will need to have your team on hand to make sure the concrete is laid and leveled correctly as this is not part of our service.
Faster and more efficient concrete delivery
Access hard to reach or dangerous areas
Increased concrete pour speed
Ability to pour both day and night
SO WHICH CONCRETE PUMP IS RIGHT FOR YOU?
Depending on the project at hand, we can supply you with either a Ground Line or Boom Concrete Pump, each having it's own individual benefits including cutting down on manual labour costs, reducing the time it takes for project completion and a simple lack of mess.
So does your project need a Ground Line Pump or a Boom Pump? Let's see!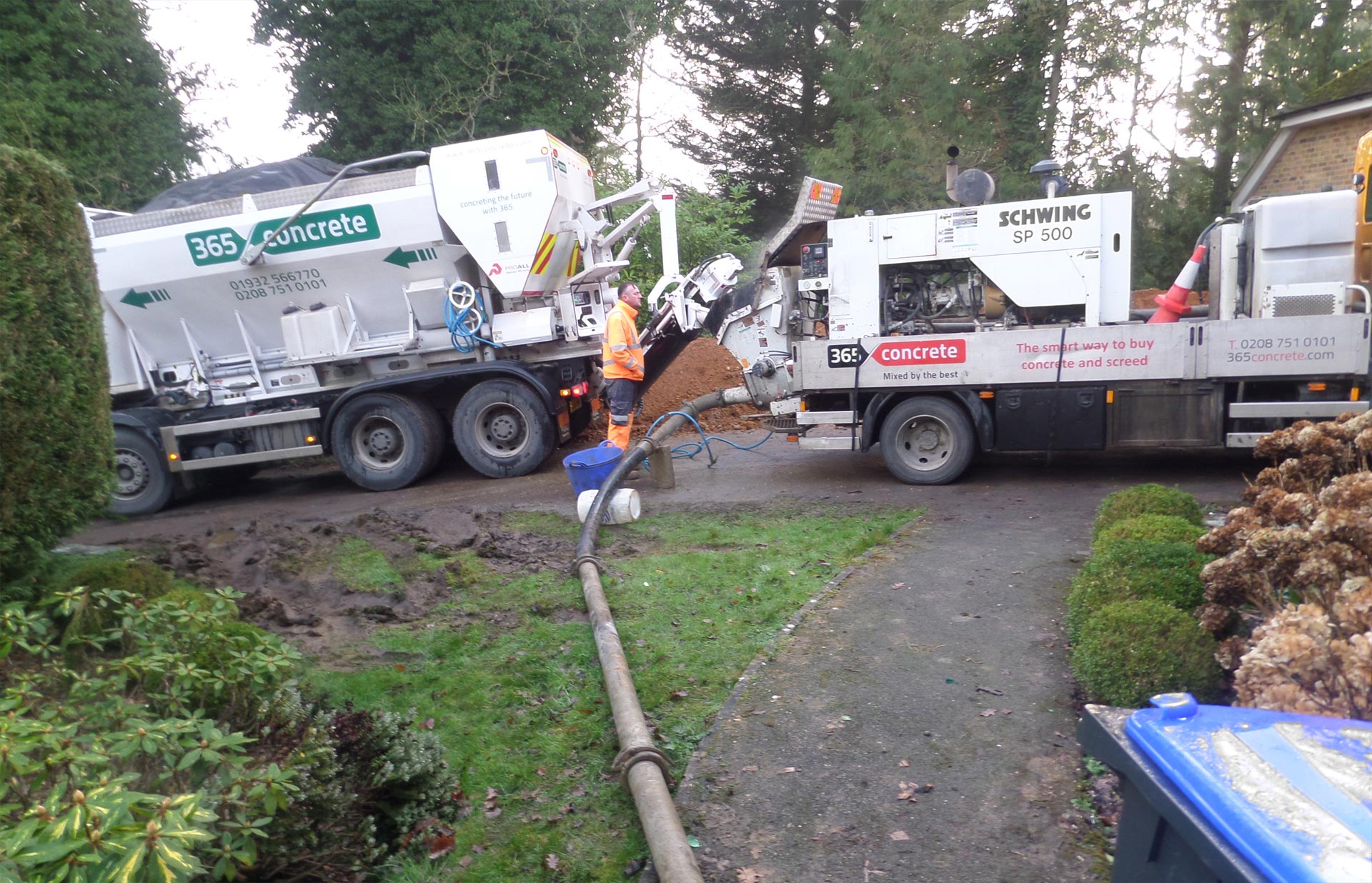 The Ground Line Concrete Pump
A Line Pump is generally used for more of a direct pump over hard to navigate terrain and slippery or uneven surfaces and cut down on time wasting and labout costs.
This is an ideal pump to use on dangerous and unsafe areas such as stairwells too.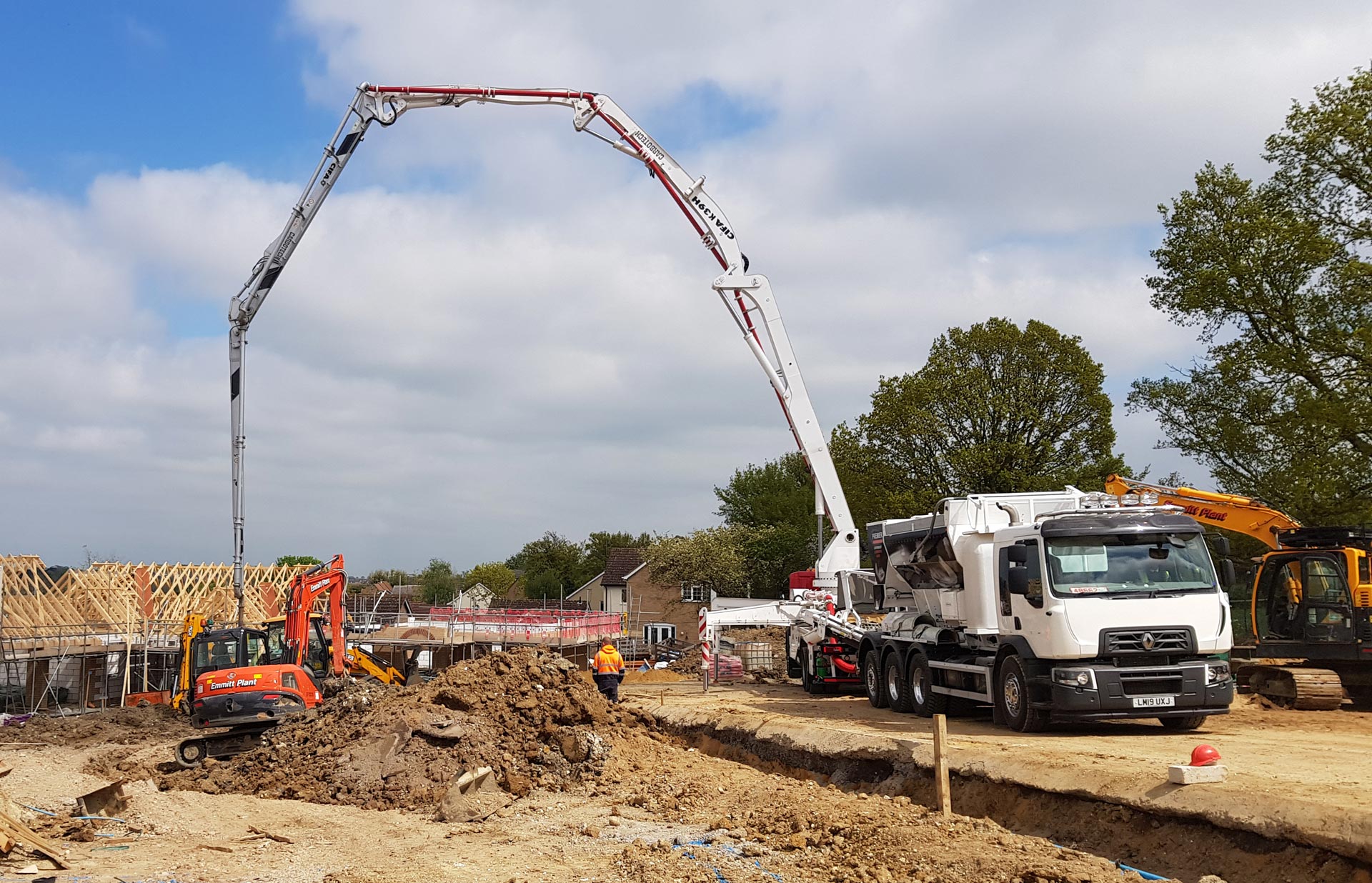 The Boom Concrete Pump
Sometimes the destination that you need to deliver your concrete too is just unreachable by road. This is where a Boom Concrete Pump comes in.
It has the ability to pump concrete over high buildings and walls, as well as over rivers and large trenches.
Find Out What Our Customers Are Saying
We've had some great feedback from our customers and they always help us improve our service. Want to add your testimonial? Then get in touch today and chat with our team.
I was let down by my previous pump company and decided to try something new. Great service and getting my concrete and pump hire from the same company saved me a bit of time and cash. Will use again, defo recommend these guys.
only pay for what you use
Collection Service Available
Out Of Hours Delivery Possible
mixed to your requirements