About 365 Concrete
OVER 40 YEARS OF CONCRETE EXPERIENCE
Our concrete foundations will be the base that the future is built upon
A History of 365 Concrete
---
To learn more about us, we have to go back to when we were formed in 1982 by Reginald Gorman. Formerly known as Mastercrete, 365 Concrete now operates under son, Martin Gorman's direction.
A true family business with over 40 years' experience in the industry in both the supply of concrete and the construction and development of the trucks that deliver our quality concrete product to you.
From the humble beginnings of using 6 wheeler 'shovel trucks' with a hopper for cement and with a Benford 10/7 mixer nailed on the back end with just one man shoveling, we now boast a fleet of Volumetric mixers that are able to deliver the exact mix you require using the most high performing mobile batching technology in the world, the ProAll Reimer mixer.
Clean Concrete
We recently changed our company branding by making our logo green, the reason for this being that we believe in operating responsibly and commit to taking care of the environment around us as best we can. This is one of the many things about us that made us choose to build our business on volumetric concrete mixers, because we only produce the concrete required and there is no waste material.
365 Concrete stay at the forefront of our industry and continually seek to improve our service and offering. We will work with you to ensure we're delivering tailored solutions for your business that meet the needs of you and your clients. Our knowledgeable team will be able to assist you with any concrete related queries and are on hand to schedule your delivery today.
365 Concrete Mission Statement
The 365 Concrete mission statement is a simple one. We strive to deliver quality concrete, mixed with high-grade materials, to our clients each day. We've spent decades perfecting our art when it comes to concrete delivery and our clients satisfaction is our top priority.
We're able to provide such an unparalleled concrete delivery service because of our team of well trained professional drivers, office staff and our fleet of advanced Volumetric concrete mixers.
As a community conscious company, we're committed to leaving as little carbon footprint as we can and only use eco-friendly and locally sourced materials. For quality concrete that is mixed, poured and laid to last… choose 365 Concrete.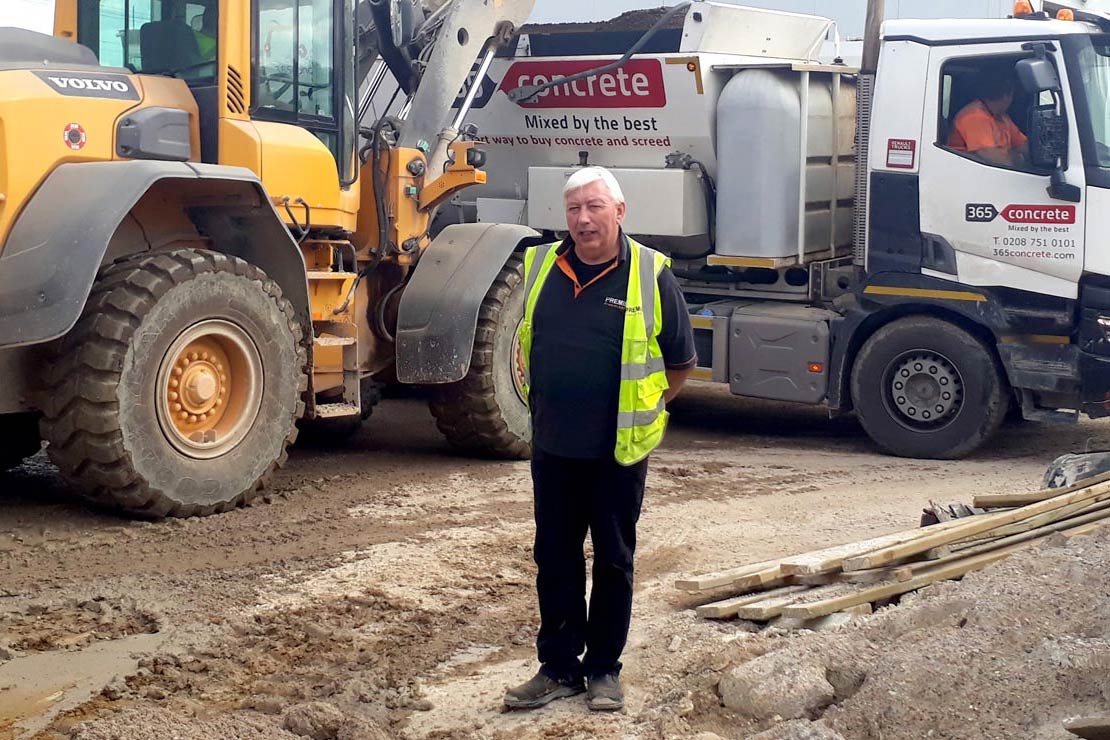 365 Concrete Customer Testimonials