365 Concrete
Ready Mix Concrete & Concrete Pump Hire
Mixed by the BEST
Don't Delay!
Speak to one of our experts today about your concrete needs
We only mix what you need
Only pay for what you use
Same & next day delivery available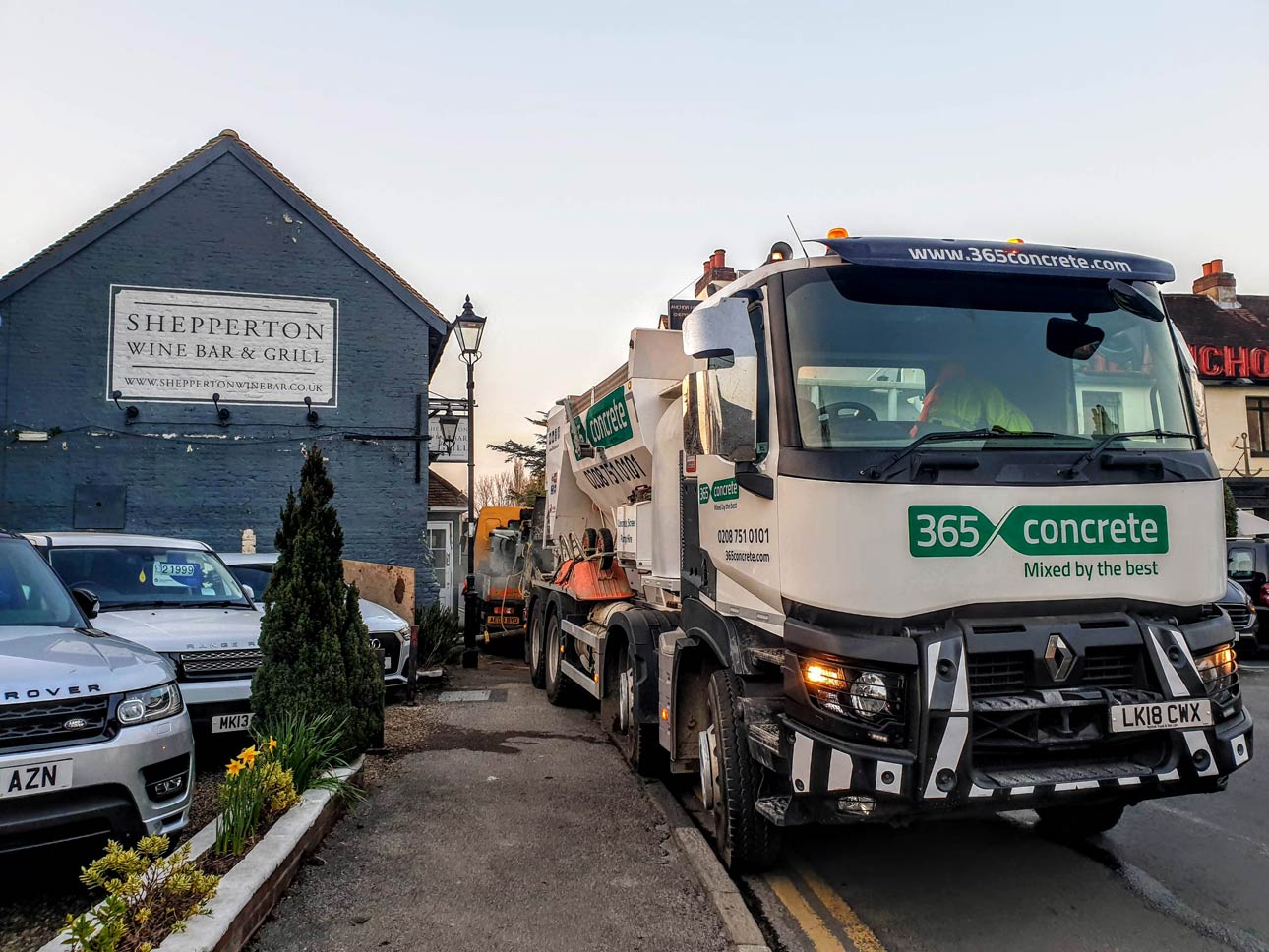 Concrete & Concrete Pump Hire Specialists
365 Concrete Ltd are specialists in Domestic and Commercial ready mix concrete & concrete pump hire. We have been providing quality concrete in the Surrey, Berkshire, Middlesex, and London areas for nearly 40 years and we can guarantee an unparalleled concrete mixing service by our team of experts, using only high grade and eco friendly materials.
Using a fleet of Volumetric mixers allows us to mix on site, this eliminates the chance of over ordering and it means you will only ever pay for what you use. Whether it's flooring, foundations, roads, driveways, a large commercial project or anything else, we have the experience and equipment to make sure you get exactly what you need.