Over 40 Years Of Concrete Delivery
Supplying quality concrete to homes and businesses in Berkshire, Surrey & Middlesex
365 Concrete
High grade concrete mixed from eco-friendly, quality materials delivered to your door. No mess, no fuss. 

4.7 Star Google Rating
365 Concrete has a 4.7 star rating on Google Reviews for the quality of our concrete and service.
Don't Delay!
Call 365 Concrete today and speak with our team today and get a free quote on your concrete project.
Concrete Delivery & Concrete Pump Hire
---
365 Concrete Ltd are specialists in Domestic and Commercial ready mix concrete delivery & concrete pump hire. Using our fleet of innovative Volumetric Concrete Mixers, we will mix your concrete onsite only, ensuring your concrete is always fresh.
Using this method we eliminate the chance of over / under ordering your concrete, or leaving a lot of mess. This means that you receive high grade , quality concrete every time.
Mix with the best, call now on 0208 751 0101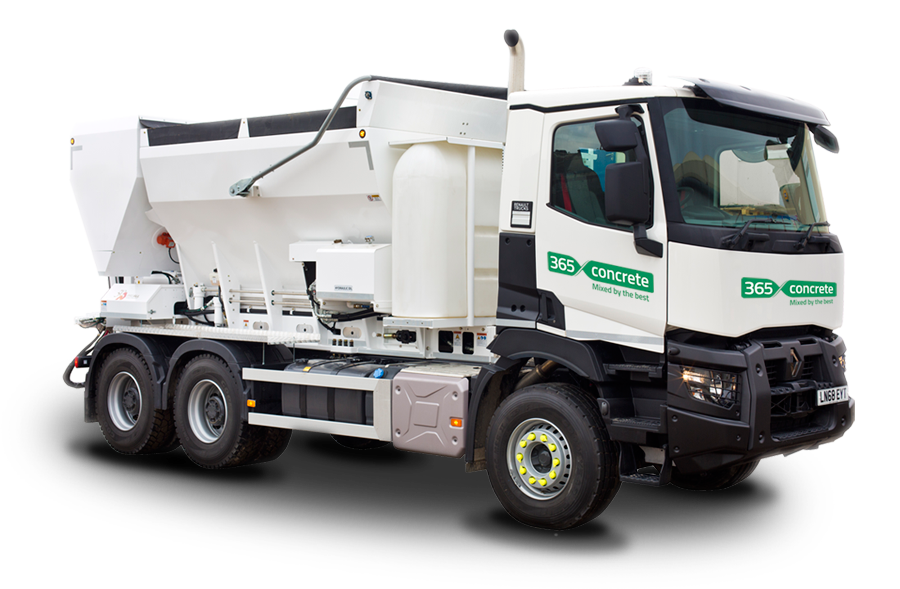 365 Concrete work with the industries leaders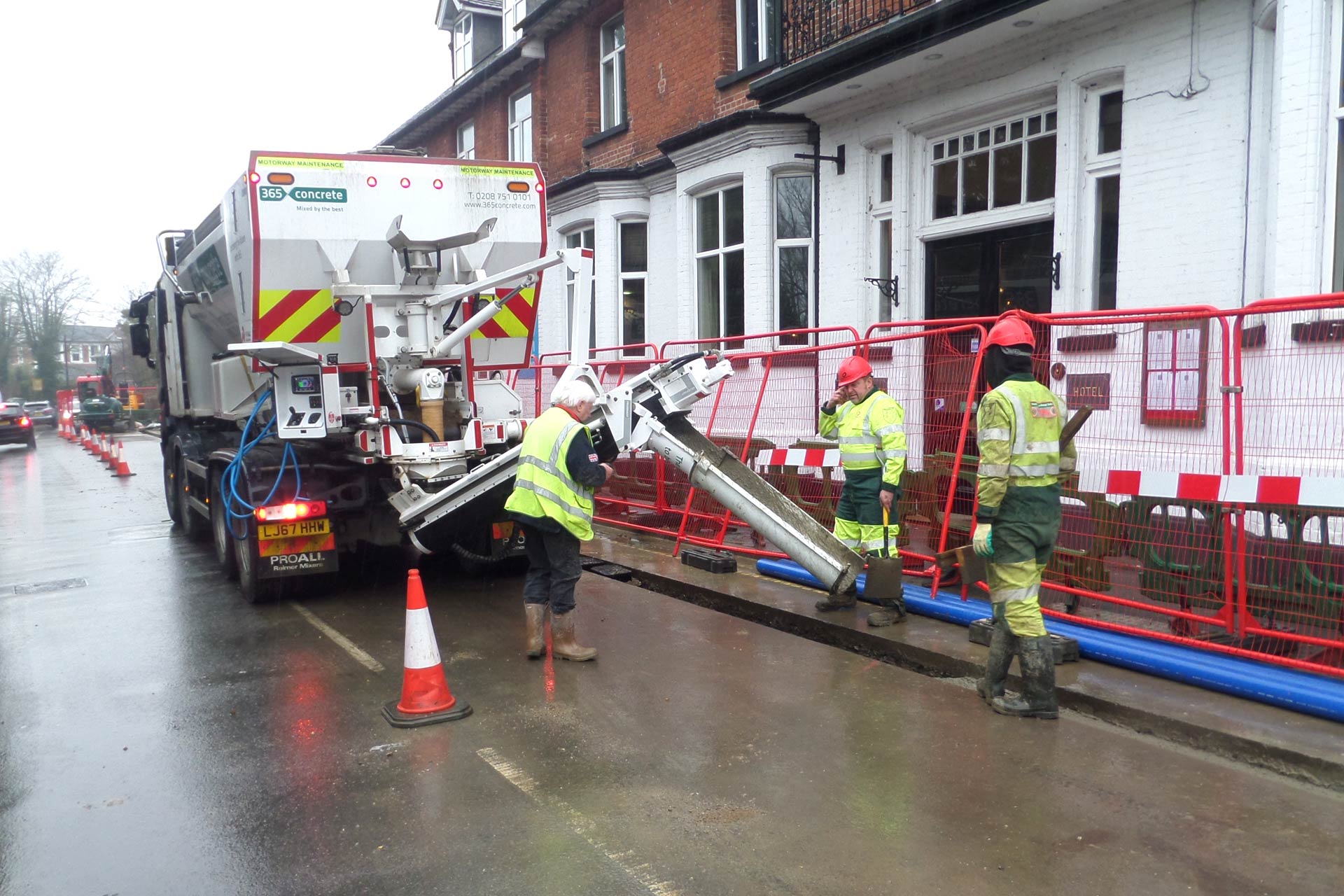 Your local concrete delivery service
365 Concrete have been the leading concrete supplier in Surrey, Berkshire, Middlesex and Greater London for over 40 years. If you're in or around those areas and need a reliable concrete delivery service, 365 Concrete have you covered.
Our fleet of modern Volumetric concrete mixers are perfect for the sleepy backroads and busy highways of the surrounding landscape making it easy to deliver quality concrete to your house or business. So if you're looking for concrete in Surrey, Berkshire, Middlesex or Greater London, pick up the phone and call us on 0208 751 0101.
WHY CHOOSE 365 CONCRETE?
With over 40 years of concrete experience, there's plenty of reason that make us the leading concrete delivery service in Surrey, Berkshire, Middlesex and Greater London. We pride ourselves on only using high grade materials sourced from eco-friendly companies. If you're looking for concrete delivery in your area, choose 365 Concrete.
Quick Delivery
Same / Next day delivery available with a 2 hour assigned slot.
Only Pay For What You Use
We only mix onsite! This means you will only ever pay for what you use.
Competitive Prices
We keep our prices competitive without compromising on our quality service.
40 Years Concrete Experience
Decades of concrete experience means you get the best service available.