Frills and Refinements for Riverside Village Property!
As the icy breeze of winter floats through a small charming village in England, a craftsman is getting to work… building a dream.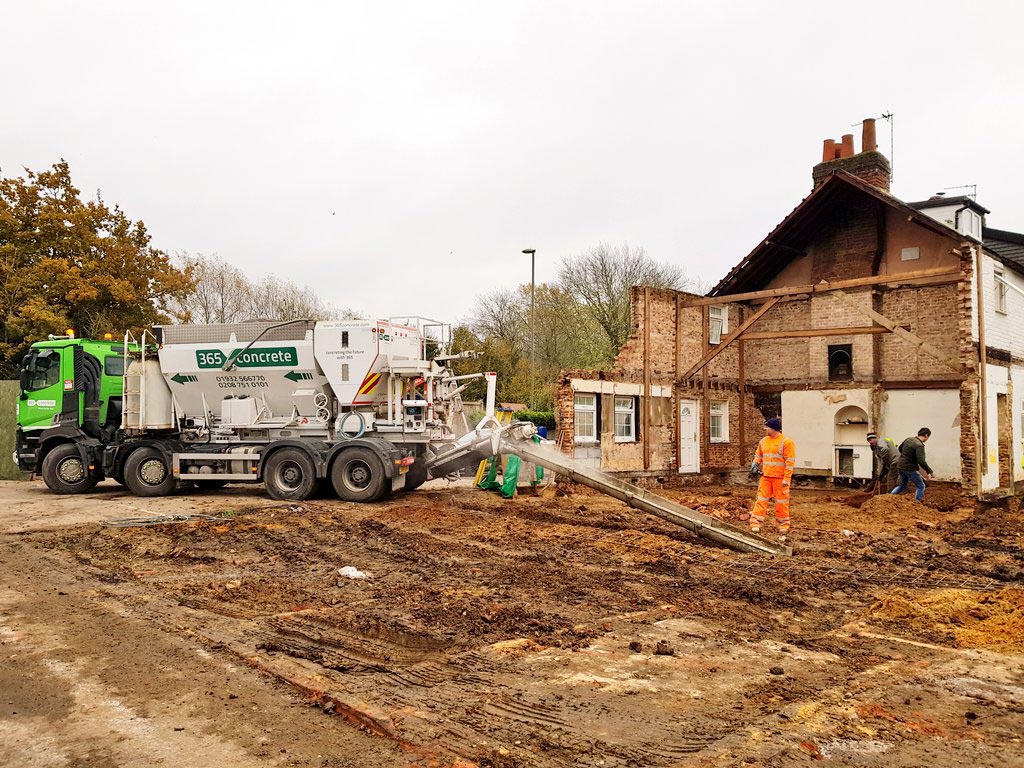 There is a rich community warmth that exudes from this village, a naturally beautiful setting which rests beside the River Thames. This craftsman has historic connections with the village, and it is his desire to become a part of this kind-hearted collective. When the local property which was formerly a dining room became available, the craftsman saw an opportunity to create something beautiful amongst nature. With architectural expertise, internationally renowned creative talents and a thirst to manufacture a vision, the craftsman called upon 365 Concrete to begin by laying the foundations of his masterful creation.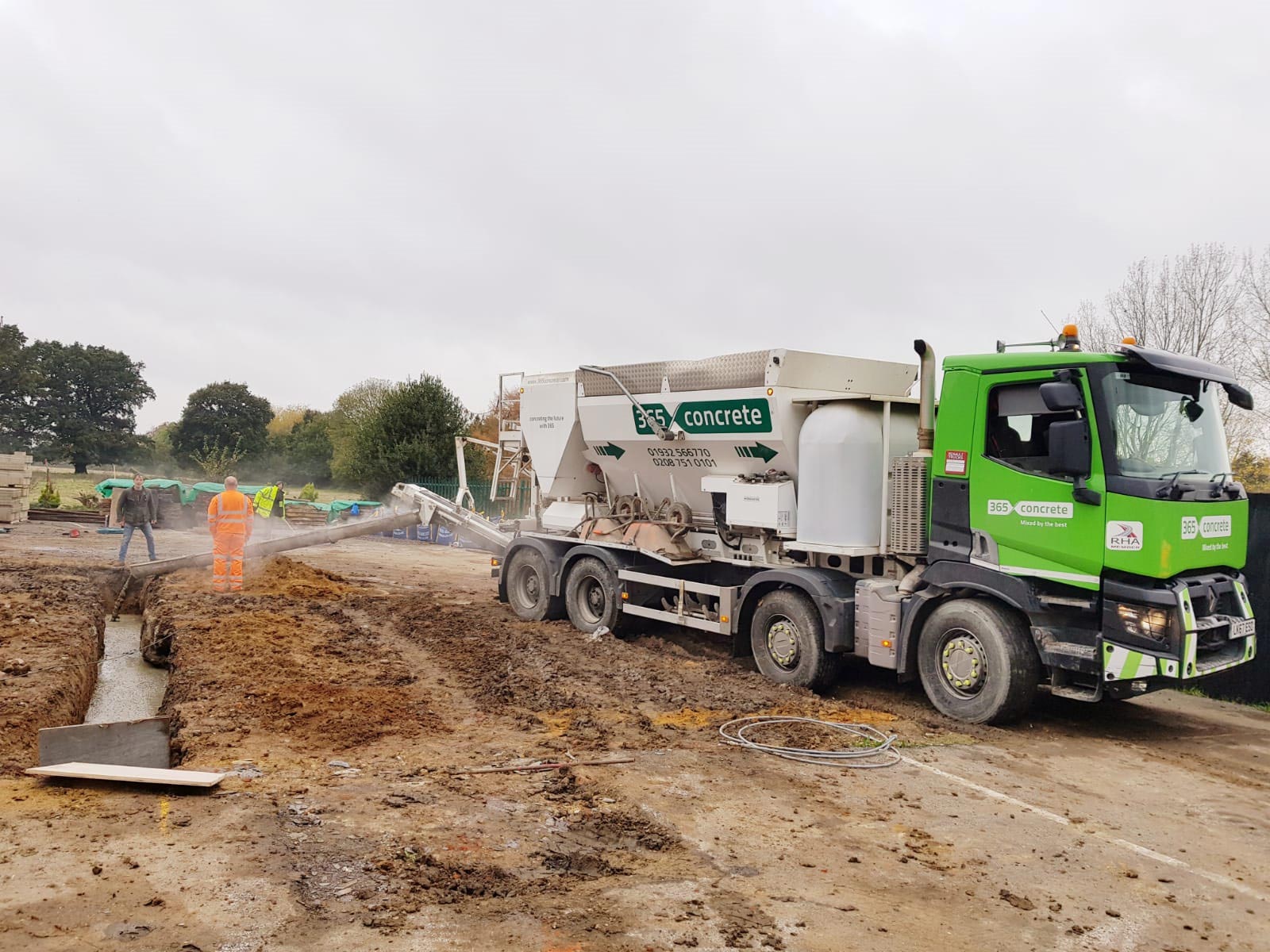 Having spent a number of months working with the local council to overcome obstacles drawn from the site being in a high flood risk area, decisions were made on how to progress the build – 365 supplied a concrete designed to resist chemical attack, to combat the suffering ground conditions. The property will now comprise a cottage, house and design studio. Whilst the exterior will be in keeping with its natural surroundings, the interior will push boundaries, exemplify beauty and define ultimate luxury.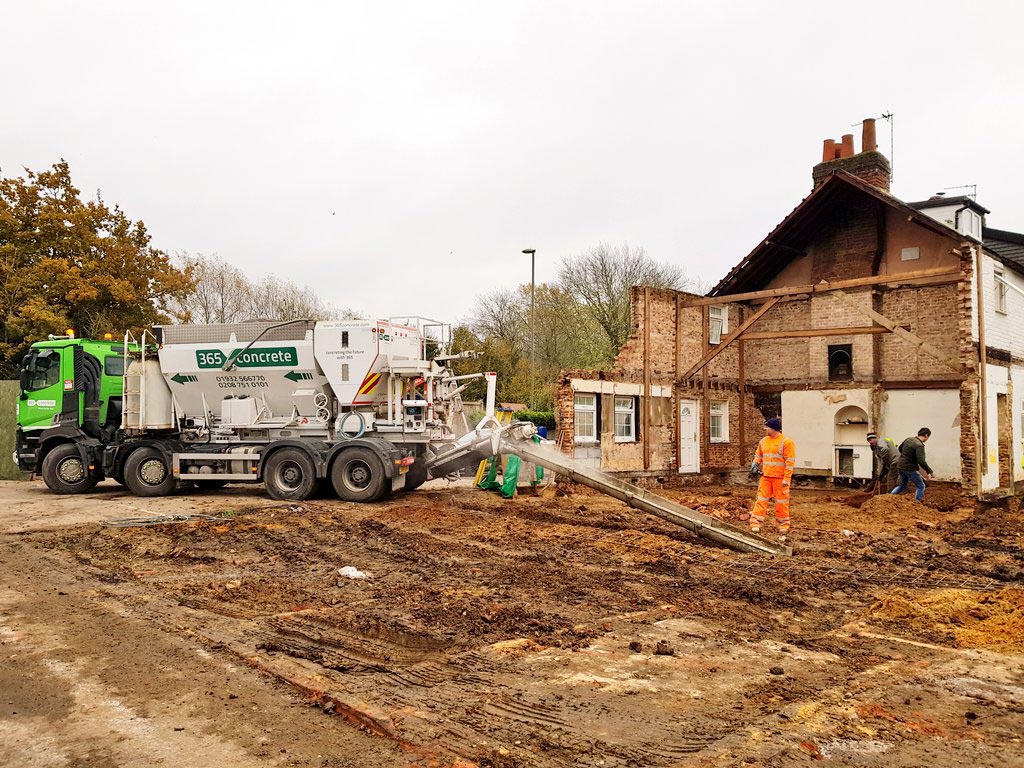 As 365 know and understand the concerns of manoeuvring construction vehicles in small villages, we worked with the customer to agree on servicing times that didn't coincide with the school runs and alleviated traffic route disruption. On more than one occasion the customer has wanted to increase the pour volume or book same day orders, which 365 have accommodated as we understand the eagerness to bring a job to completion.
We look forward to seeing the rest of the project bloom and making a valuable addition to our borough.
365 Concrete Ltd are Concrete, Pump Hire and Screed specialists based in Shepperton, Middlesex. Please call us on 0208 751 0101 with your enquiry.