Concrete fit for the Queen
It's not everyday we deliver to Windsor Castle but on this day, we did. It was like a field trip for our driver Geoff as he passed the armed guards on the gate and was marched round to the pour site.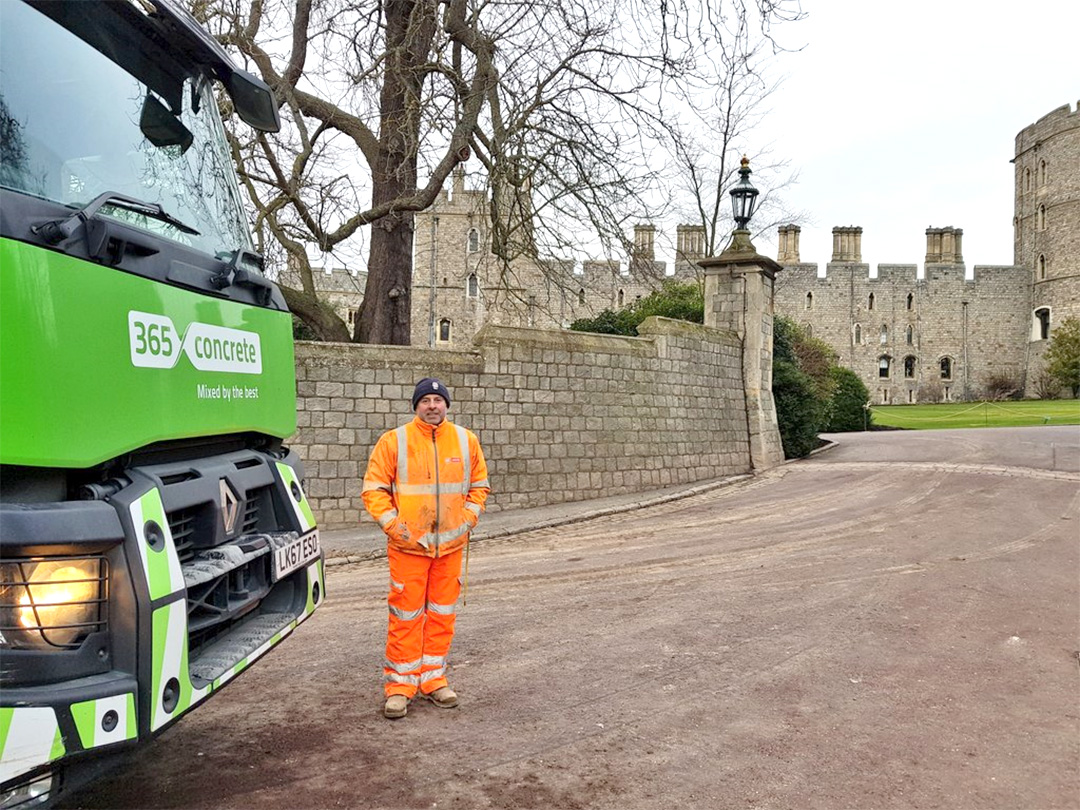 As we backed our mixer on, it was apparent we weren't getting under the archway but that didn't matter as we always carry extra chutes with us so that we can reach a greater distance. The customer then asked us to load his dumper which we did with no mess and no fuss.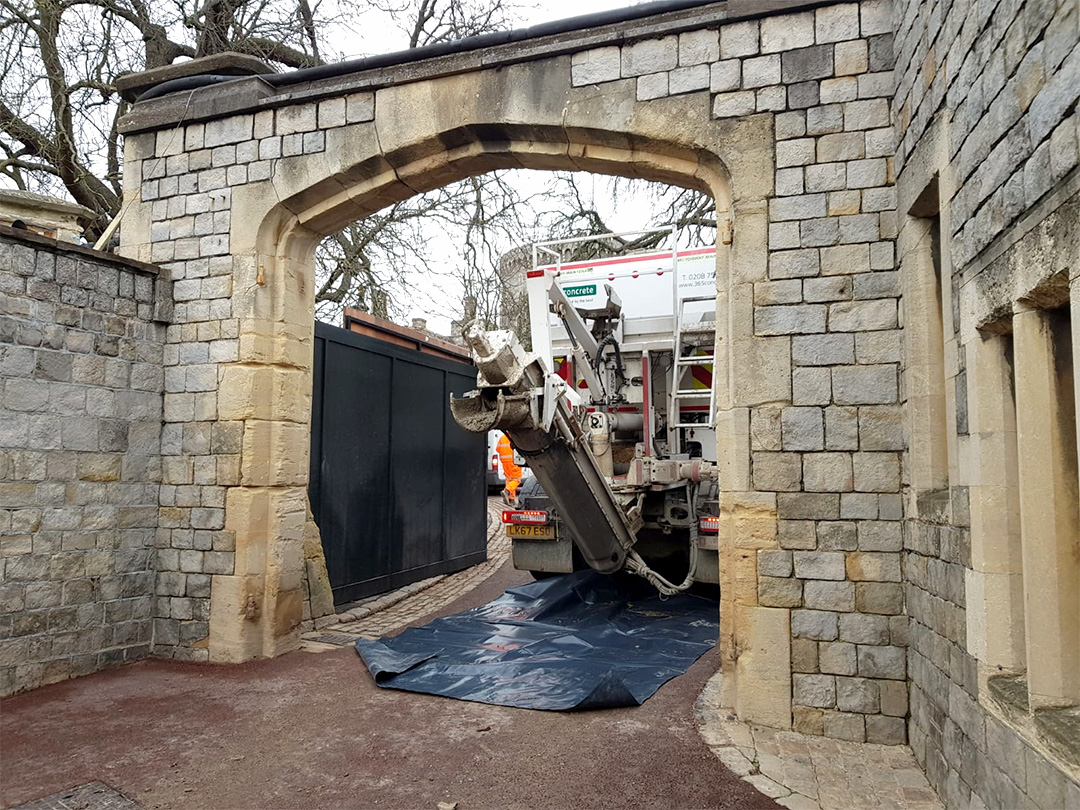 In between batches there was time to get a few snaps of Geoff's truck with the Castle backdrop, one for the album! Unfortunately, there was no offer of an Earl Grey tea or cucumber sandwich this time, but we look forward to our next visit.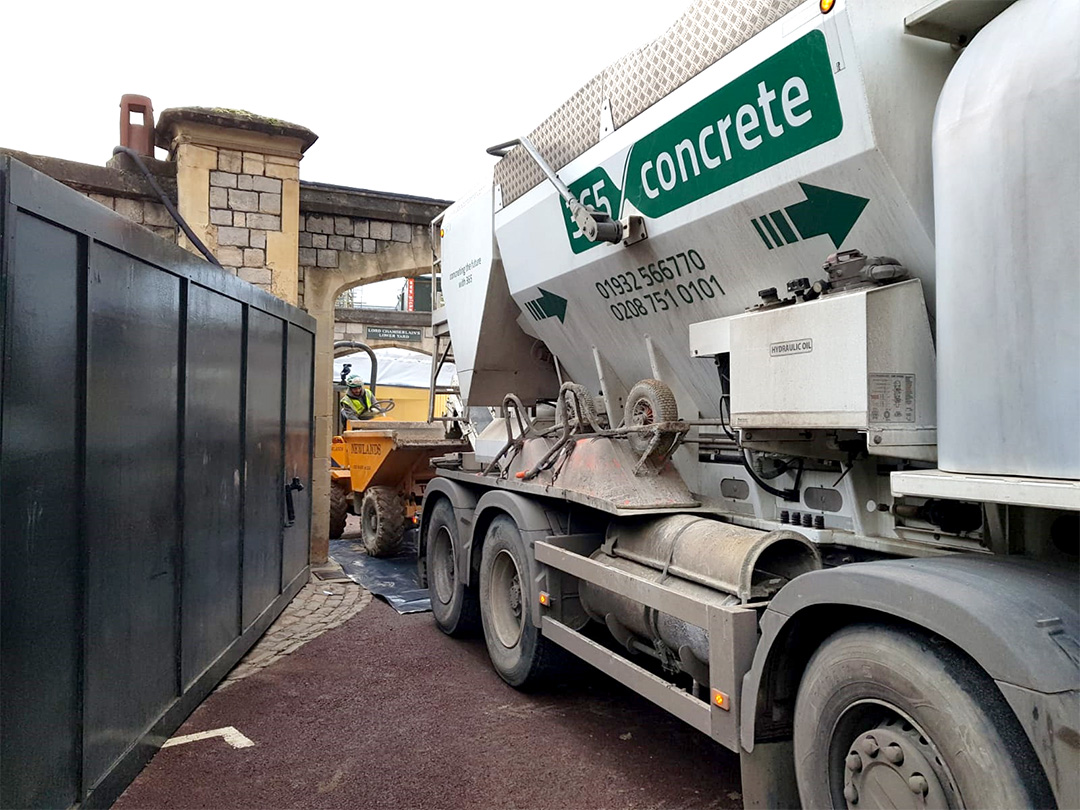 365 Concrete Ltd are Concrete, Pump Hire and Screed specialists based in Shepperton, Middlesex. Please call us on 0208 751 0101 with your enquiry.