From 80m3 To Over 100m3
On a cold Wednesday morning there were five eager 365 Concrete drivers, and Denis the concrete pump driver, ready to go on a site in Warfield, Bracknell Stood commandingly across the trenches was no other than George, of George Lee Plant Hire. George has been running his business since 1979 (everyone keeps telling him to retire, but he loves what he does), in his spare time he's a keen bowls man and enjoys a nice cold pint with friends.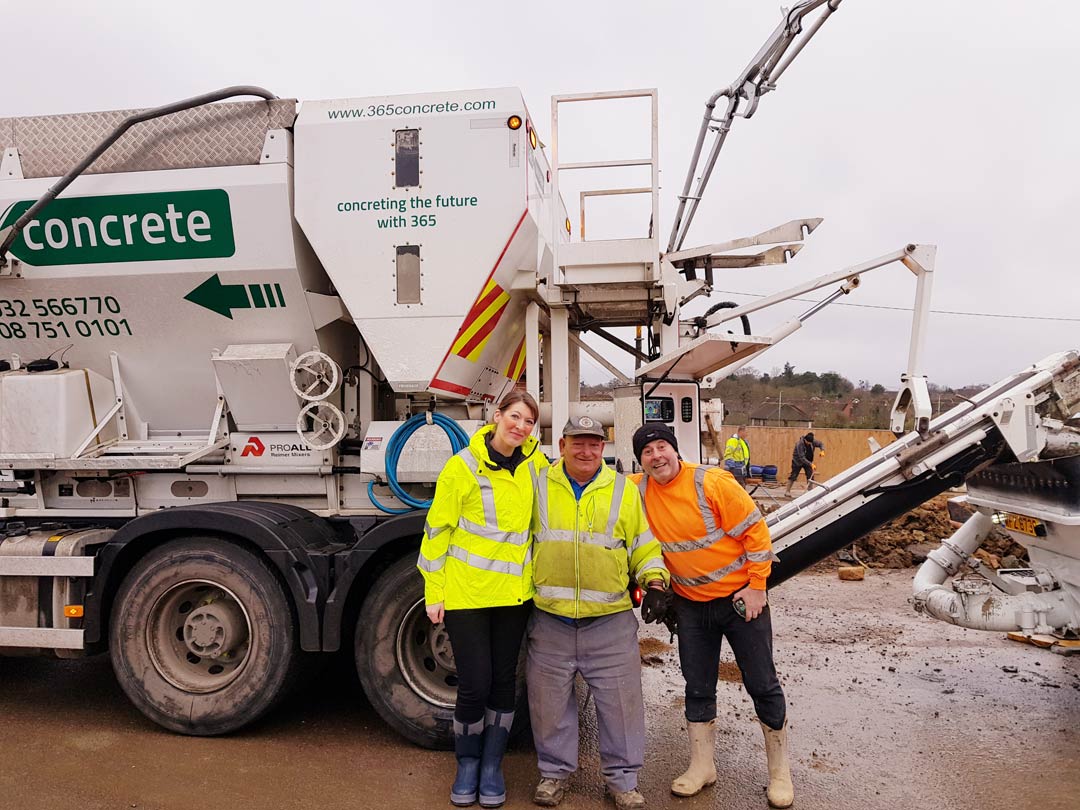 Today, George needed us to pour the foundations of what will be a grand 5-bedroom house for his client, Robin Benke. They had only begun the demolition works a few weeks previous and worked through the Christmas period to give the build it's best chance of achieving a Summer completion date.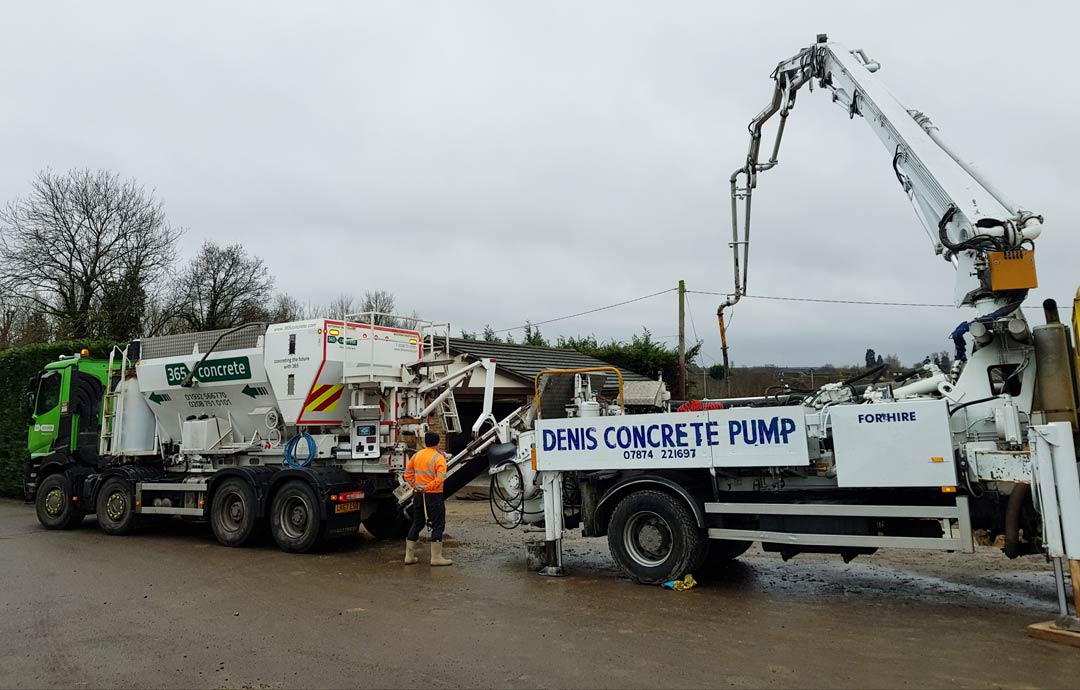 Access to the site was via single lane entry, this could've made the truck movements difficult to negotiate but the drivers ensured they kept as out the way as possible allowing vehicles to pass. 365 Concrete driver for over 15 years, Dan, also helped dissipate potential congestion as well as saving time by directing a second lorry to use his chutes to pour directly into the trench at the nearest side whilst Toby's truck was on the pump.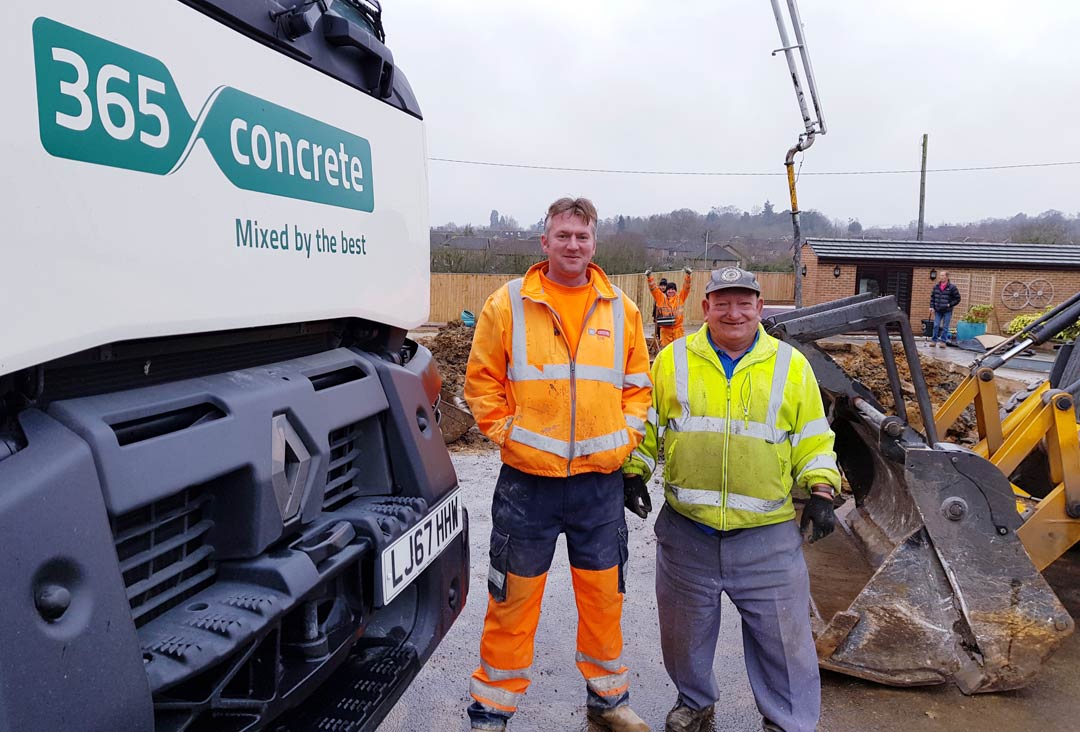 The required concrete volume was anticipated at 80m3+ however, we broke the 100m3 barrier – Martin & Julie in the 365 Concrete shipping office had their finger on the pulse and were able to adapt the scheduling to accommodate the customers' requirements, successfully completing the entire pour by lunch time.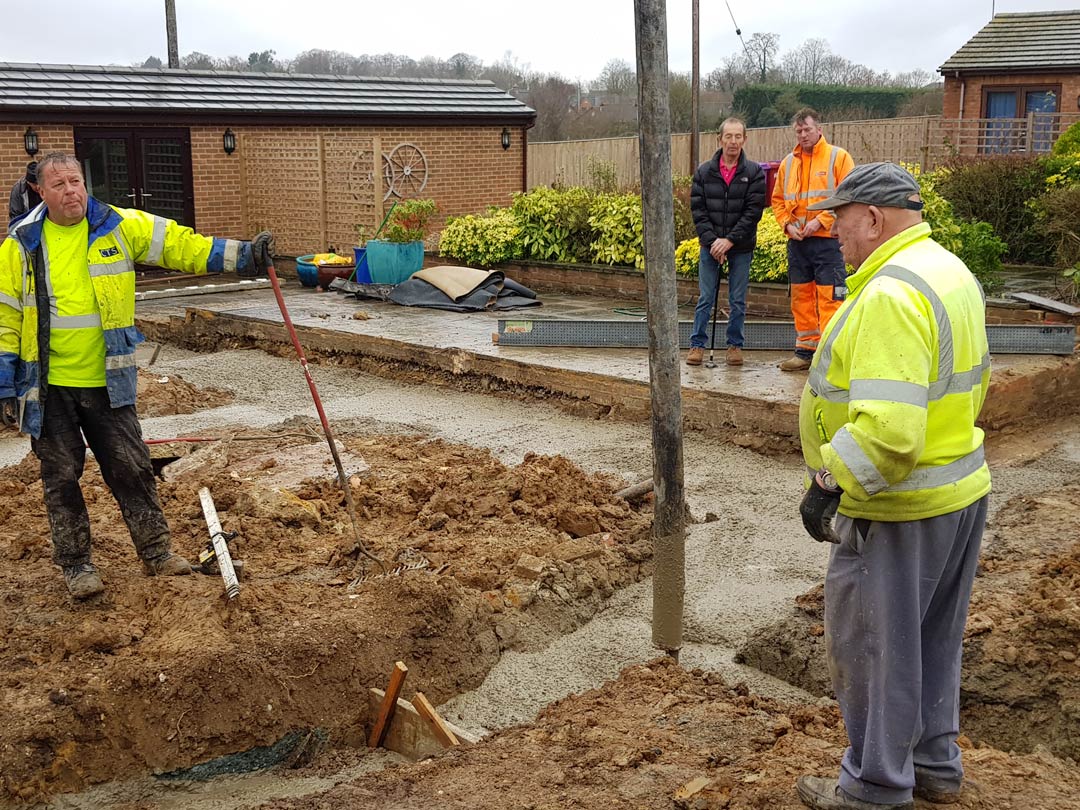 George has been using 365 Concrete as his sole concrete supplier since he first discovered us in 1991. He said the reasons he continues to use 365 Concrete are that in the last 20+ years he has never been let down on a job and always found 365 Concrete to be reliable. He feels he has a good relationship with the drivers, particularly as he & some of them go back decades and they work together well.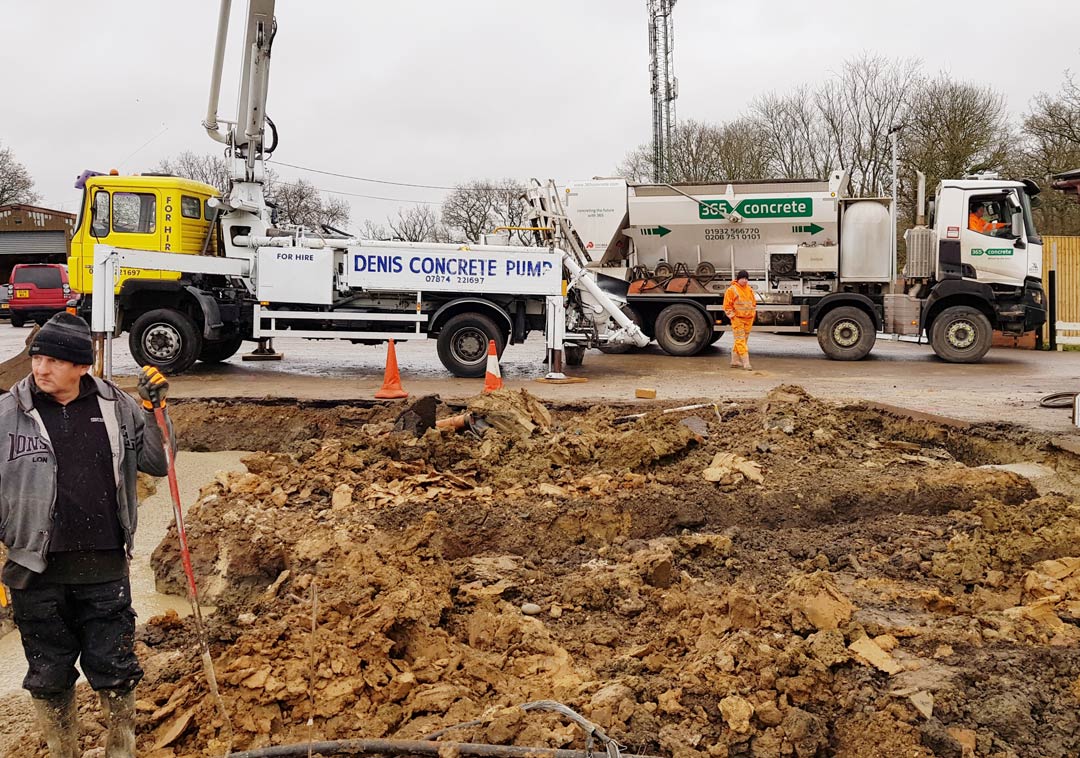 Equally, our drivers speak very highly of George, with Karl saying, "George is a lovely bloke, we always enjoy his jobs as he's very organised and so easy to work with". 365 Concrete are suppliers of high-quality volumetric concrete based in Shepperton, Middlesex.
Please call us on 0208 751 0101 with your enquiry.